Welcome to honeymoon heaven in the English Lake District. The Windermere Suites is a collection of eight luxurious suites which are ideal for newlyweds looking for a cocoon of romance. The Suites share the same stunning, monochromatic interior décor throughout, huge air baths and high-end bathroom design, and baroque-style beds with sumptuous bedding. Three of the eight honeymoon suites have patios and two have private entrances.
An owner-managed luxury hotel in Windermere, the Suites are located just a short walk from the lake and its unrivalled World Heritage landscape, which is packed with romantic walks, historic houses and gardens, and an array of cosy bars and restaurants with tables for two.
Our award-winning suites are the ideal destination for a romantic honeymoon stay in the heart of the Lake District. Grasmere, Coniston, Keswick and attractions such as Dove Cottage and Blackwell are all within a 20 to 40-minute drive, and Windermere railway station is only 10 minutes up the road.
Honeymooners are welcome to use a nearby spa during their stay, and we can arrange in-room extras such as romantic fairy lights, fizz on ice, and delicious chocolates to make your time with us extra special. We create a private haven for you and even breakfast is served in your room so you can make the most of your time together. We hope that your honeymoon with us will be so lovely that you'll return year after year to remake the memories.
The best of the honeymoon hotels Lake District
We're a small but perfectly formed team and consider ourselves one of the best Lake District hotels for honeymooners. Owner Vicky, is effervescent and hugely knowledgeable – do ask for recommendations of places to explore during your stay. And, if you have any further questions about which suite would be best for your honeymoon, please do call 015394 47672.
Here's an overview of the three levels of honeymoon suite that you can choose from…
Luxury Honeymoon Suites:
Super Luxury Honeymoon Suites: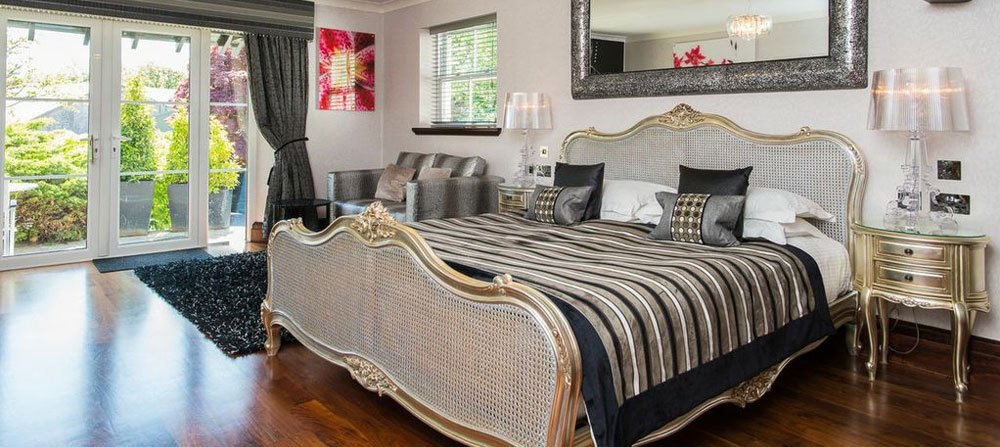 Ultimate Luxury Honeymoon Suite:
Reviews of our honeymoon hotels Lake District
Our honeymoon guests tell us what they enjoyed about the Windermere Suites:
"We recently spent 3 days in the Grasmere Suite as part of our honeymoon. Quite perfect!! The room and bathroom are to die for. I couldn't suggest a single thing that could be better and I'm usually very hard to please. Breakfast being served to our room was an unexpected treat; and it was served exactly when we wanted it. The quality and portions deserve the 5 stars. 5 mins walking to Windermere and 15 mins downhill to Bowness. A lovely selection of shops and bars/restaurants. Overall, I would highly recommend the Windermere Suites. The whole experience including the helpfulness of the staff will ensure that we try hard to go back."
"Stayed here for our honeymoon, fantastic room, service excellent, food excellent. Especially liked breakfast in room. Wonderful stay and will be visiting again as soon as possible. Thank you for making our stay so fantastic."
Helpful links:
Contact us